History
Find out the story behind Rick's Ace Hardware.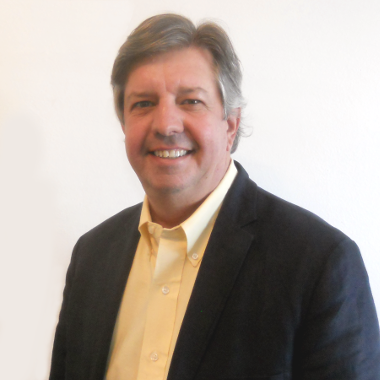 Our Hardware History
In 1956 the original Mars-Enders Hardware was purchased by Dick Baalmann and his Partner Bob Perkins. Mars-Enders Hardware had been in business in Brentwood Mo., since 1942. Dick and Bob joined Ace Hardware in 1960 as store #362. Ace has been one of the many keys to our success. Ace is a buying cooperative, so along with more than 4,500 other hardware stores nationwide, we purchase merchandise directly from manufacturers.
This enables us to have competitive pricing and gives us access to almost anything manufactured. Today, Ace supplies us with over 75% of our total inventory!
Over the next 2 decades Dick and Bob grew that 1 small hardware store into a chain of 6 Village Ace Hardware stores serving the St Louis Market. In 1979 Dick and Bob decided to part ways and Dick retained one store in Des Peres Mo.
The Bag Boy
I joined the business as a bagger in our Brentwood store in 1970 at the age of 11. I then worked through high school and college doing everything from cleaning, stocking, loading, ordering and advertising.
In 1982 I joined ACE in a full-time role, first as an Assistant Manager and then was promoted to Store Manager in 1985. In 1986 I rolled out new technology in the Hardware business by computerizing the ordering process based on POS data.
I have served as Chairman of the local Ace Hardware Dealer Group and as a Director for Ace Hardware Corporation. I have at some point or another done just about everything that can be done in this business I am now the Company President and CEO and am committed to making your shopping experience the Best it can be!
Store Growth
We have been successful by opening quality Ace Hardware Stores, which embrace technology and all leading edge programs.
In 1986 Rick and Dick partnered to open a second Store in Centralia IL. We then did a joint venture in 1997 to open a store in Alton IL. In 2000 we moved the Alton location to Town & Country MO. in 2003 we opened our 4th location in Highland IL.
Armed with Dick's philosophy of "Treating Each Customer as Our Best Friend" we continue to grow by dedicating our organization to the needs of our customers. With this in mind we will continue to grow and expand our business so that we continue to be the Best Convenience Hardware stores in the St. Louis Area.
Proven Track Record
The Rick's Ace Hardware Management Team has a combined tenure of over 200 years of Hardware experience. We have a proven track record and have received many awards for outstanding customer service.
We have the best people in the industry with great attitudes and work hard for you our customer every day. Our stores are deep and broad in inventory and focus on the core Hardware, Paint, Plumbing, Electrical, Tool, Garden and appropriate Niche Business.
Our Commitment to Serve
We strongly believe in community and give back to many charities in our markets. We offer recycling on CFL bulb's, and Batteries.
We also sell many "Green" Products throughout our stores. We work hard to reduce our energy consumption and recycle all of our Paper, Cardboard, Plastic and Aluminum. If your charity is interested in partnering with us please contact the local store's Manager.
Rick's GUARANTEE
If you are not completely satisfied with your Shopping Experience we will make it right! We will meet or beat any competitor's current advertised price - just bring in the ad so we can identify the merchandise. -- Rick Baalmann
Resources
Looking for more information? Visit our Ace Hardware Consumer website.
Connect

Earn Rewards
Like us on Facebook
Centralia
904 W. Broadway
Centralia, IL 62801
618-532-0062
Highland
2645 Northtown Way
Highland, IL 62249
618-651-1544
Des Peres
11767 Manchester Road
Des Peres, MO 63131
314-966-6611
Town &amp Country
221 Lamp & Lantern Village
Town & Country, MO 63017
636-386-7733